Hi, if we have not met before, my name is Mick.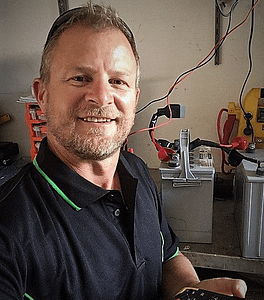 I am extremely proud of the reputation I have earned for delivering a high quality, personal, mobility repairs service to my customers.
Mobility Repairs was recently founded as a service and repair business for power wheel chairs, mobility scooters and other mobility products.
I have 34 years of technical experience and recently worked with a major mobility aids retailer as a service technician.

After recently recovering from heart surgery, I have decided to venture out and build my own reputable service & repair business.
"Mobility Repairs" is born.


I can repair manual wheelchairs, power wheelchairs, electric scooters, patient lifters, lift chairs, electric hospital beds, and just about any other piece of equipment!
If I can't help you, I will certainly have a reputable service partner who can.