Mobility Repairs performs power wheelchair service in Melbourne to most major brands of power wheelchair as a mobile service where I come to your home. In some cases, I may need to take your wheelchair to my workshop for more specialised attention.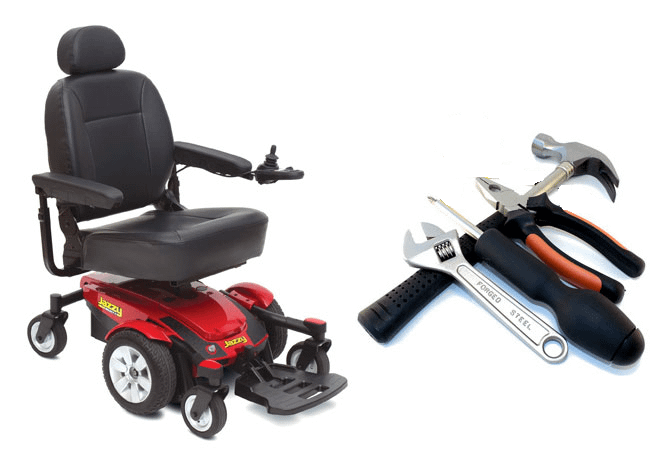 Power Wheelchair Service
Money spent now on a service could save you hundreds of dollars on parts or replacement products in the future.
Your Power Wheelchair should be fully serviced at least once each year to ensure reliability, safety and performance.
A maintenance service usually takes approximately 45 minutes and includes where applicable depending on type of wheelchair the following:
Initial discussion and test drive for any faults or concerns.
Lubricate and inspect front and rear castors.
Check footplate.
Lubricate all pivot points.
Check and lubricate suspension/shockers.
Remove and replace main drive wheels to lubricate wheel axles.
Check freewheel levers.
Checking and testing the motor and components, including motor brushes.
Testing the wheel chair batteries and battery charger, including battery voltages and load tests.
Check electrical leads for lose connections or damage.
Check joystick controller functions are working correctly.

Checking for damage on tyres and rims , wear and tear, and applying correct air pressure to all tyres.
Tightening any loose parts, nuts and bolts.
Test drive.

To book your power wheelchair repairs or service please call 0432 046 419 or fill in my on-line enquiry form here.